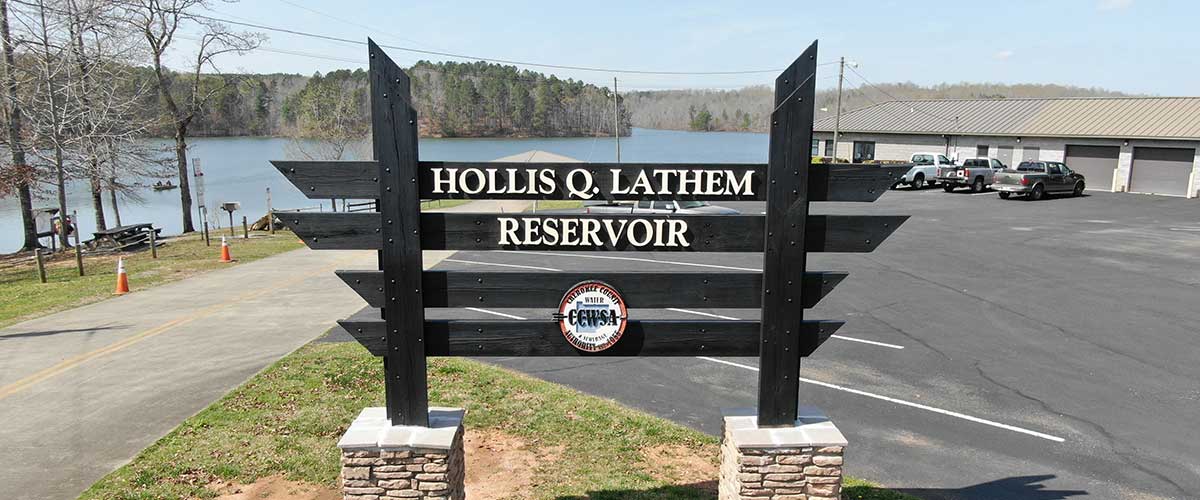 Effective January 1, 2021:
Catch and Release only on all species of Bass. No Bass (Largemouth or Spotted Bass) may be possessed, put on a stringer, in a cooler, or other means of keeping bass. All bass caught must be released at the time and location of the catch. This policy is put into place to help promote our Bass population and healthier size. DNR along with CCWSA employees will enforce this policy. Sun-fish, catfish, and crappie can continue to be harvested according to State regulations.
CCWSA is implementing a fish tagging program on Bass species. If you catch a fish that has been tagged, please help us research by recording the tag number, area number of the catch (Please check with the Reservoir Office for area # maps), weight, length, date, and species (Large Mouth or Spotted Bass).
Fishing tournaments will resume after Labor Day 2022.
Hours:  8am until 5pm – Everyday
Our office doors are closed but we are here to assist as needed.
If you have questions, please call 770-894-4356 Monday through Friday.
Winter Lake Hours: 8am – 5pm Ending April 17th, 2023
Summer Lake Hours: 8 am – 8 pm Beginning April 18th, 2023
Reservoir Office Open Monday-Friday during the above times (subject to change)
The gate is clock-operated, there is no free exit.  Visitors need to exit before or by the posted closing time.
Reservoir Office phone: 770.894.4356
A yearly pass may be purchased at the Reservoir Office for $50 (check, cash, or card)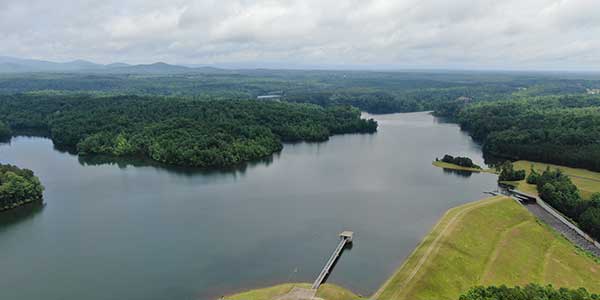 The Reservoir encompasses 334 acres with about 15 miles of shoreline and is surrounded by a 150-foot buffer. The lake is located in Cherokee and Dawson Counties; the entrance address is 5436 Cowart Road in Dawsonville, GA 30534.
Come Fishing!
In 2000, the Reservoir was stocked with Blue Gill, Shell Cracker, Largemouth bass, and Channel catfish. Other species of fish are present, which include, Spotted bass, Redeye, Speckled catfish, and Crappie which were not part of the initial stocking program.
Visitor Access
There is only one public access with a boat ramp and paved parking, a daily use fee of five ($5) dollars per vehicle, with on site pay box and instructions. The Reservoir is open to the public year-round, except Christmas and New Years Day. Inclement weather can cause closures that are not posted. This is gated access, with opening and closing performed by CCWSA personnel.
CCWSA asks that all participants practice water safety and help keep the property clean to insure continued public use. State regulations and rules apply to all who use the Reservoir. DNR officers and CCWSA personnel, patrol the lake to encourage water safety.