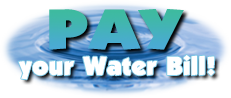 The Cherokee County Water & Sewerage Authority customer service department is here to help.  We will be happy to assist you in obtaining water/sewer service, investigating any problems you might have with your service, and answer any questions you might have regarding your account or services provided by CCWSA.
CCWSA customer service department is located at 140 West Main Street in Canton.
Office hours are 8:00am – 5:00pm.  Phone 770-479-1813.
Non-emergency after hours connection is subject to $100 service charge.
Give us a call or stop by our office during normal business hours.  We are here to serve!

Open Records Request
The Cherokee County Water and Sewerage Authority's Financial Assurance/Billing/IT Manager has been designated as the Authority's Open Records Coordinator.
To make an Open Records Request, please send your request via mail to:
Attention:  Open Records Coordinator
Cherokee County Water and Sewerage Authority
P.O. Box 5000
Canton, Ga. 30114