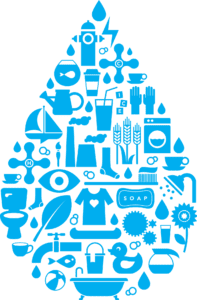 Imagine a Day Without Water – The Value of Water
October 20th, 2022
Imagine a Day Without Water is a national education campaign that brings together diverse stakeholders to highlight how water is essential, invaluable, and in need of investment.
Together we are the solution
The Value of Water Campaign educates and inspires the nation about how water is essential, invaluable, and in need of investment.
What is the value of water? Essential. Reliable. Invaluable. Water—it's the thread that weaves together our daily lives. It keeps our communities healthy, our cities running, and our economies growing. Water is a cup of coffee, the produce aisle, better production, increased exports, and greater American strength. While essential, water infrastructure is largely invisible. Few people realize what it takes to treat and deliver drinking water every day or how wastewater is cleaned so that it can be safely reused or returned to the environment. The high quality of life we enjoy in America would not be possible without water and the infrastructure that fuels it. Learn more at http://thevalueofwater.org
We are challenging Cherokee County middle and high school students to write a essay about Imagine a Day without Water. See the flyer for all the details. $50 prize for the best essay!
***Deadline for essay extended to October, 20th, 2022***
Congratulations to Winston Kang from Woodstock Middle School for winning the Imagine a Day Without Water essay contest.