We would like to thank Amy Grice and Andrea Yager for your help teaching the "Septic System and the Home" course to local realtors and The Cherokee County Association of Realtors (CAOR) for allowing us to use your facility. We had the pleasure of educating 18 agents on the important role septic tanks serve in the home and how to properly maintain it. Along with this invaluable information they learned about floodplains including FEMA designations and Cherokee County Future Conditions and what both mean for a homeowner. For those that were unable to attend this class, we will be back at CAOR on September 15th, 2022. Please be on the lookout for the information as we get closer.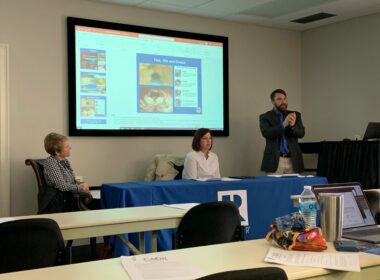 Photography Contest Winners: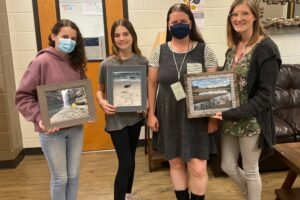 Congratulations to our photography contest winners! Thank you for submitting such beautiful photographs that displays our theme "Plants and Animals". Plants and animals depend on our water resources for survival just as we do for our drinking water supply. The Etowah River supplies us with our drinking water and supports numerous plants and animals.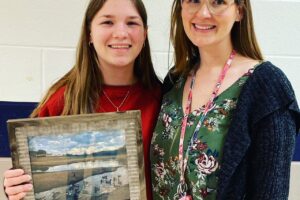 Madeline Buckley -K-6th grade winner – Mill Creek MS  |  Taylor Daugherty – 7th – 12th grade winner – Mill Creek MS
Clare Davis – Honorable Mention – Mill Creek MS
Middle School Student Represents Cherokee County in Annual Essay Contest
Sawyer Swift, a student at Woodstock Middle School, is the Cherokee County winner of the 20th annual Metropolitan North Georgia Water Planning District Middle School Essay Contest.
This year's contest asked students to watch Georgia Public Broadcasting's Georgia Water Live at www.gpb.org/water, and write a 300-500 word essay on one of two topics. Students could write an essay about an essential water career that was featured in Georgia Water Live, and research the job and describe why it's so important; or they could write an essay about why they think a clean, abundant water supply is essential for our metro Atlanta region and our state.
To read Sawyer's essay about a career as a Riverkeeper, head to www.northgeorgiawater.org/essay. Sawyer said "I would, and I think everyone should consider this career. Riverkeeping is incredibly fun, you get to monitor the river's health from a kayak! Also, you get to operate boats and cruise around. This is the perfect job for a true nature lover."
"The Metro Water District essay contest is an important tool to get students to think about careers in the water industry. Protection of source water (sources of water such as rivers, streams, lakes, reservoirs, springs, and groundwater that provide water to public drinking water supplies and private wells) is an important job anywhere you go in the world. In our community water professionals from government organizations/utilities and non-profit groups watch over our waterways. Citizens of all ages can get hands-on practice in the job of source water protection by becoming a Georgia Adopt-A-Stream volunteer."- Lori Forrester, CCWSA Public Information Specialist.
The annual essay contest is open to all sixth, seventh, and eighth graders in Bartow, Cherokee, Clayton, Cobb, Coweta, DeKalb, Douglas, Fayette, Fulton, Forsyth, Gwinnett, Hall, Henry, Paulding, and Rockdale counties. For the last 20 years, the contest has challenged thousands of middle school students to think critically about water conservation and the importance of water resources and management in the metro Atlanta region.
Regional Science and Engineering Fair
Congratulations to our winners!
Elementary School –
Ananya Das – Clark Creek ES – Can Plants Stop Erosion?
Allie Sachs – Clark Creek ES – Vinegar Balloon and Baking Soda – Party Time Pals
Madelyn Hickey – Woodstock ES – What Happens to Different Gummy Bears in Different Liquids
Emmaline McKinney – Macedonia ES – Look Out Below
Middle School –
Pradhyumma Vasishta – E.T. Booth MS – Infrared Water Purifier
Ava Tyner – E.T. Booth MS – Nanotech Oil Spill Clean-up in Water
Hailii Hammond – E.T. Booth MS – Could Ionic Wind be the Future of Transportation?
High School –
Cecilia Keown – Woodstock HS – The Effects of Fungi and Bacillus subtilis on Biofuel Energy Production
Griffin Weaver – Woodstock HS – Hydro-Biotic Filter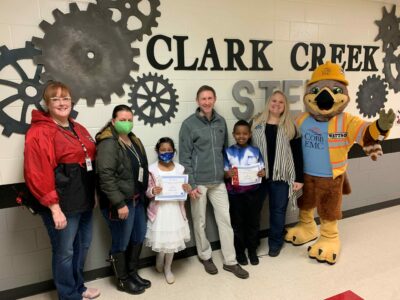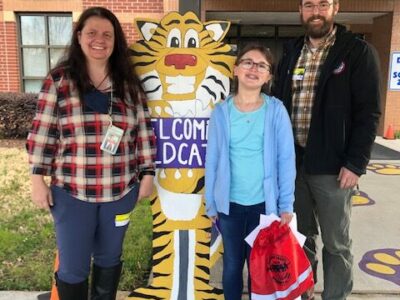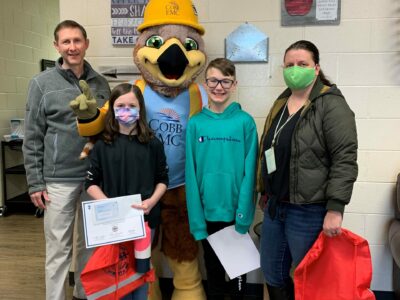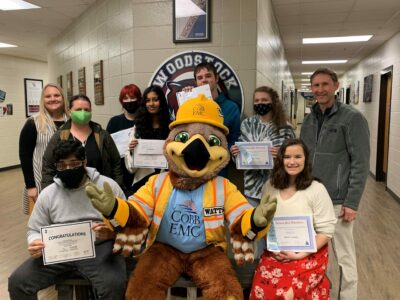 Model Water Tower Competition 
"FROM TODAY'S YOUTH COME TOMMOROW'S LEADERS – LET'S LEAD SOME TO THE WATER PROFESSION!" This is the mission statement of the planning committee for the Georgia Association of Water Professionals (GAWP) Model Water Tower Competition (MWTC). The annual competition was hosted by Cherokee County Water and Sewerage Authority (CCWSA) for the fifth year in a row. This STEM activity focuses on students learning complex concepts such as hydraulic and structural efficiency while thinking green and using recycled materials. The competition included all 7 Cherokee County middle schools – Creekland, Dean Rusk, E.T. Booth, Freedom, Mill Creek, Teasley and Woodstock. Approximately 350 students participated in the competition. They had a total of 8 weeks to plan, design and build their water towers. Each school had engineering professionals mentoring them along the way with design, structure and functionality of the towers. Three model water towers from each school advanced to the county competition. The competition was split into two days March 10th and 11th, 2022. The competition's main component was testing the towers (dimensions, hydraulics, materials and interview) but, the day was much more than that. Students learned about water meters, backflow devices, built a water filter, got to see different water utility vehicles and learned about different aspects of the water professional through these actives.
Awards included:
Best built water filter: Ashton Sealey – Teasley MS, Riley Castaldo – Dean Rusk MS, Braelen Forman – Teasley MS, Emma Wallace – Woodstock MS, Vini Rechi – Mill Creek MS and Murphy Burke – Woodstock MS
Superlative Awards:
Best Engineering Design – "Astronomical" – Dean Rusk MS and Shark Tank – Mill Creek MS
Structural Excellence – "Big Blue" – Woodstock MS and House Tower – Teasley MS
Best Interview/Judges Choice – "The Hope Depot Tower" – Mill Creek MS
Most Artistic – "Seaside" – Freedom MS
"Outside the Box" Imagination Award – "Lil Monkey" – Creekland MS
Top 3 places:
1st place– "Winne the Pooh" – E.T. Booth MS – Azaria Chanlatte and Nytalia Reeves
2nd – "Ms. Silly Piggy" – E.T. Booth MS – Rowan Nickels, Ava Garrett and Aidan Parker
3rd – "Ciulla Tower" – Freedom MS – Felicia Ciulla
Congratulations to E.T. Booth MS for receiving the school level waterdrop trophy for having the best tower overall.
In total, $5,500 was invested into the Cherokee County MWTC. Sponsors of the event invested time and funds into the competition. The sponsors were CCWSA, Cedar Chem, Bermex, Hayes Pipe Supply Inc., Freese and Nichols, Brown and Caldwell, Hazen and Sawyer, Atkins, ESI and Arcadis. Thank you to all our sponsors, mentors, teachers, judges and students