Fall Contests & Events
The CCWSA has been busy this Fall Season.  In addition to our annual Rivers Alive clean-ups, we sponsored contests for school aged children and participated in local community events.
Jessica and Lexy were winners when they answered our trivia question correctly.  "What fish is currently catch and release only at the Hollis Q. Lathem Reservoir?  Answer:  Bass!  They both received a $10 gift card to A Cone To Pick.  We hope you enjoy your winnings!
CCWSA's scarecrow was one of the Top 5 entries at the Cherokee County Service League Riverfest.  After the festival, the scarecrow made a stop in downtown Canton to remind everyone to "Go Fishing" at the Hollis Q. Lathem Reservoir!  Click here to help plan your fishing trip!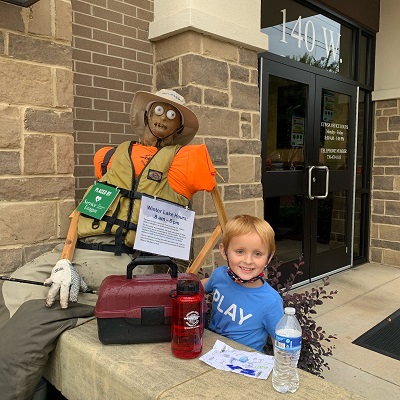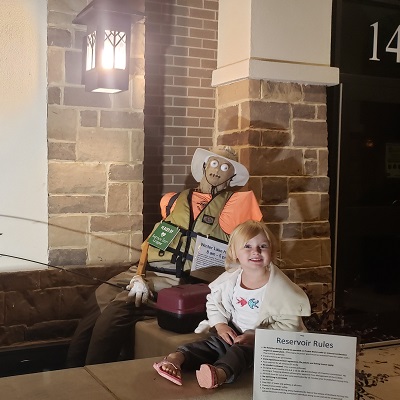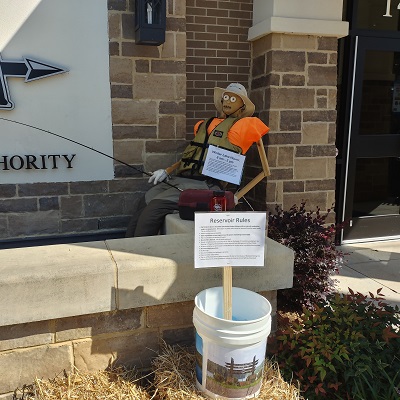 The "Imagine A Day Without Water" essay contest was a huge success!  Alexander was our 6th Grade winner.  His essay discovered how not having water would impact our diet, our jobs and the earth.  Our 7th Grade winner was Breanna.  Her essay uncovered how not having water impacts sanitation and ultimately our health.  Congratulations to our winners!  We are thankful for clean water now more than ever!
We had a great time visiting the Boy Scouts at Woodruff Scout Camp in Blairsville for Conservation Weekend.  We enjoyed talking with the scouts about conservation practices in the water industry.  Thanks so much for inviting us to be a part of your weekend!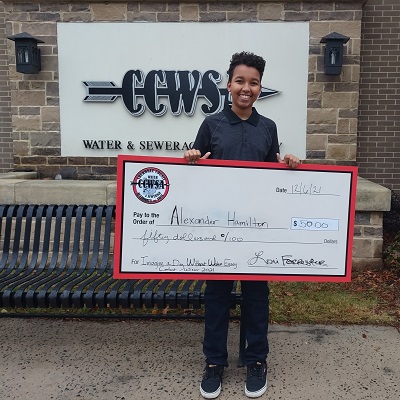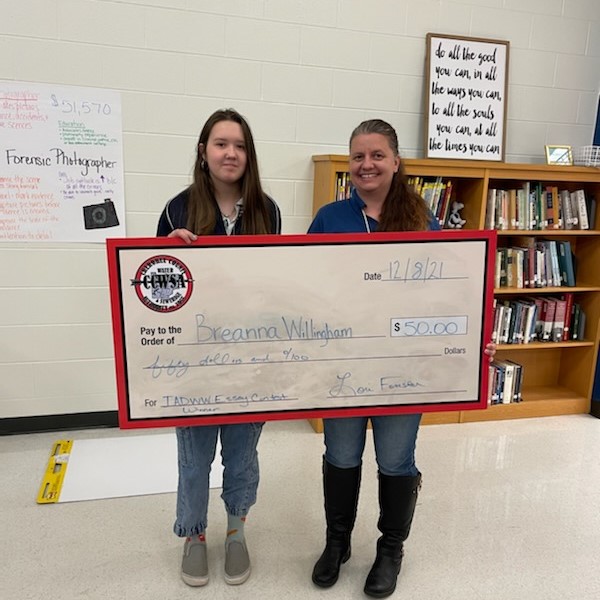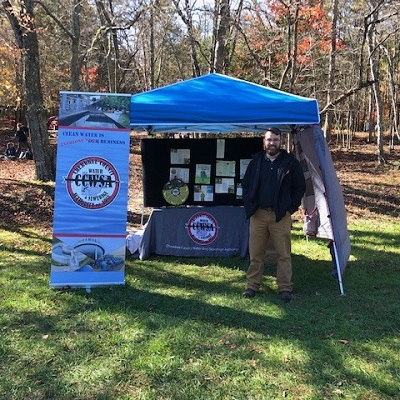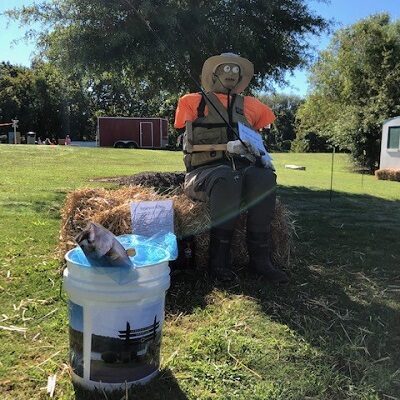 Riverfest
Meet our "Fisherman" scarecrow who was one of the Top 5 scarecrow entries at the Riverfest!  Isn't he a good catch?
Cherokee County Fair
Our "Protect the Source" exhibit earned 2nd place honors at the Cherokee County Fair.  Congratulations to our team for a job well done!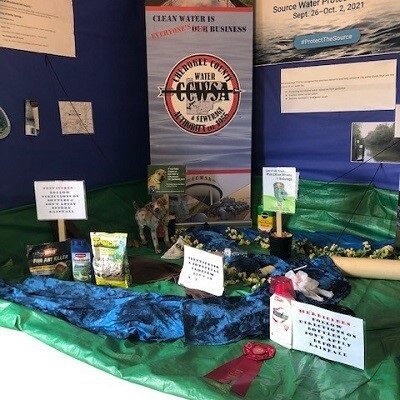 The annual Festival Of Trees is on display at R.T. Jones Library now through December 31, 2021.
Stop by and take a look at our Water Conservation tree.  It offers some holiday spirit along with tips for conserving water!