Deadline for the "Then and Now" Photography Contest has been extended to February 14th for the 7-12th grade category only
Cherokee County Water and Sewerage Authority is hosting a photography contest themed "Then and Now" for Cherokee county students K– 12 (traditional or home-schooled). The deadline is December 17, 2020. Submit an entry to lori.forrester@ccwsa.com along with the title of the photograph, student's name, school and grade, and the narrative.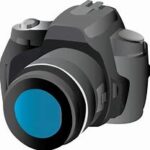 Students must have an old original photograph or photograph of the original photograph from Cherokee county (or close by) that contains a waterway, mill, dam, dock, or fish weir along with a current photograph of the same location. A "then" photograph found on-line from a historical source will be accepted.  Students can use resources from different locations throughout the area: older family and friends who grew up in the area, Cherokee County History Museum, Funk Heritage Center, Allatoona Dam, and Woodstock Visitor Center.  Submissions must also include a 50-100 word narrative that explains the photograph and what local resource(s) were used. Two winners will be selected, one from the K-6th category and 7th– 12th category. There is a $50 prize as well as one framed 8 x 10 of the winning photograph.
Have questions? Contact Lori Forrester @ 770-479-1813 ext. 246 or lori.forrester@ccwsa.com