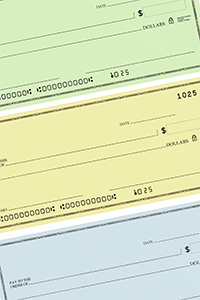 The easiest and least expensive way to pay your water and sewer bill is through our Automatic Draft program. Under this program, your monthly bill is still mailed to you and the amount due is automatically withdrawn from your checking account. This amount is withdrawn on the due date on your statement. Automatic Draft can be started and stopped by the customer at any time.
There is no fee to enroll in this program and there are no monthly service fees to use this program.  However, there is a $35.00 service charge for any payment returned under this program.
If you would like to take advantage of this convenient payment plan, you can download the Automatic Draft Enrollment Form and return it to us with a voided check. Return instructions are on the form. Start saving yourself time and money with this great program!
If you need additional information on the Automatic Draft program, please contact Kathy at 770-479-1813 Ext. 262 or email kburch@ccwsa.com.