The local Fall (September/October) Rivers Alive Clean-ups in Cherokee County were a success thanks to the 80 volunteers that worked a total of 340 hours over an area of 8 river miles. Volunteers removed over 1,800 pounds of trash from the Etowah River and Little River. The trash collected included interesting items such as a refrigerator door, couch/love seat set (complete with throw pillows), pool ladder, animal trap with animal bones inside, propane tank, and Freon tank. The number one trash item picked up was beverage containers (plastic bottles, glass bottles, and aluminum cans). Volunteers picked up over 2000 beverage containers! We can all be more responsible while out in the community by properly disposing of our trash.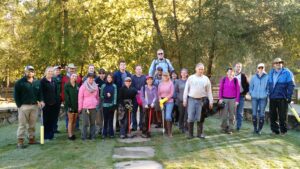 Hard Working Group At The Little River Clean Up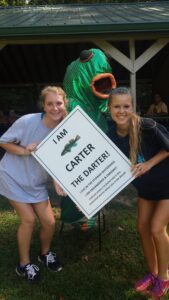 Students Get Acquainted With The
Etowah River Alliance Mascot
Carter The Darter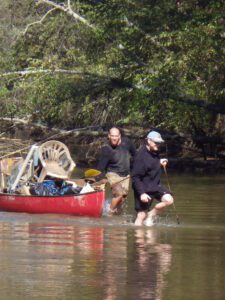 Canoe Of Trash Removed From The Little River
It Doesn't Take Long To Accumulate!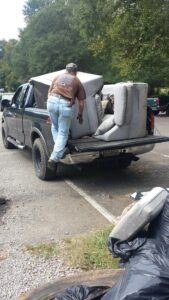 Couch And Love Seat
Removed From The Etowah River
THANK YOU to all volunteers!  We couldn't have done it without you.
See you next year!